We see the environment as fundamental to social well-being and economic prosperity.
GreenCollar is Australia's largest environmental markets investor and project developer. We aim to prove that the best way to achieve lasting environmental outcomes is to place a value on the environment and enable markets to provide incentives and payment for sustainable land management practices and ecosystem services.
We help farmers, graziers, traditional owners and other land managers to identify and create commercial opportunities through nature-based projects that enhance their productive agricultural enterprise while caring for the environment and delivering tangible social and economic benefits.
Partner with us to make your positive environmental impact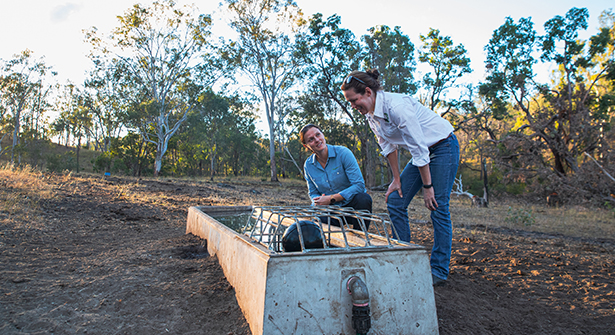 We work in partnership with farmers, graziers, traditional owners and other land managers to develop high quality, high integrity projects that deliver economic,  environmental and social benefits.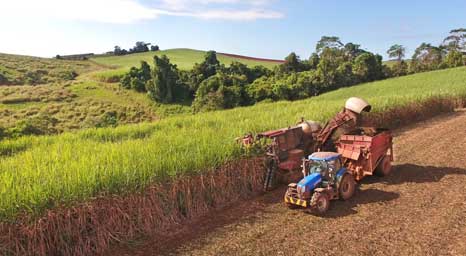 We help land managers leverage markets to finance on-farm work that drives positive environmental impact at scale, while maintaining agriculture operations and delivering key benefits to their core business.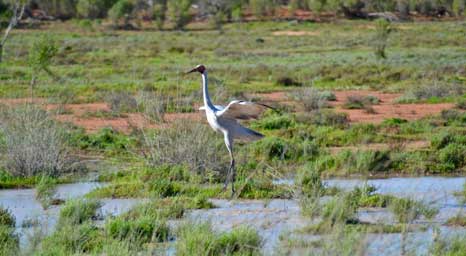 We work at the forefront of the voluntary market, generating new demand for high quality, high integrity ACCUs and creating new environmental markets based on water quality, biodiversity and plastics. Everything we do is backed by science and led by the land.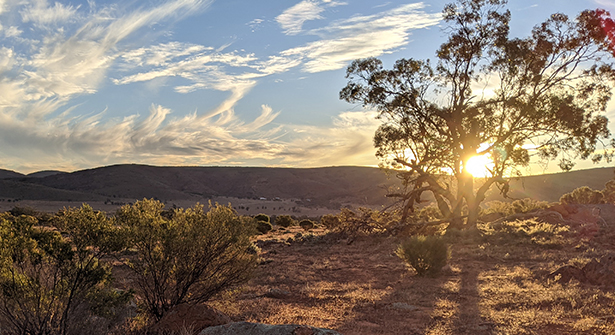 We work with corporates, investors and financiers to develop emission reduction and offset purchasing strategies, as well as generate new products and achieve net zero environmental targets.
Why partner with GreenCollar?
We are Australia's largest environmental markets investor, natural resource manager and conservation-for-profit organisation.
We are Australia's largest and most successful environmental market project developer and investor
The leading generator of nature-based carbon credits in the Australian market.
An existing portfolio of 200+ registered and contracted projects covering over 10 million hectares and generating 126+ million Australian Carbon Credit Units (ACCUs) as well as Reef Credits, Plastic Credits and soon, Nature Credits.
Ranked #1 across every nature-based method except environmental planting.
Established a world-first water quality market in Reef Credits to address the health of the Great Barrier Reef.
Running a world-first Plastic Credit project in Far North Queensland under Verra's Plastic Standard.
Developing Nature Credits and expanding into the Asia Pacific region
We work towards the UN Sustainable Development Goals
Our diverse portfolio of carbon, water quality, nature, and plastic projects support many of the UN Sustainable Development Goals.
We always aim to affect the greatest impact possible, which means every project comes with additional benefits for local communities and the land – such as improved biodiversity, better soil quality, community investment and/or local jobs.
We are grounded in science and a continual drive to push boundaries and solve problems. We go further to deliver measurable and verifiable environmental outcomes at scale.

We embed sustainability within agricultural businesses to deliver high quality, high integrity environmental credits without impacting productivity. Working across the carbon market and developing new markets based on water quality, biodiversity and plastics, our 'paddock-tested' team work in partnership to design and implement projects that complement existing operations and maximise both commercial and environmental outcomes.
All our projects deliver additional benefits over and above the offset, helping to regenerate the land, create or protect native habitat, boost long-term productivity and promote business sustainability. Our projects facilitate investment in rural and regional Australia, supporting local communities and keeping families on the land.
We are a pioneer in new environmental markets and methodologies
We helped establish Australia's Carbon Industry Code of Conduct. The code quickly expanded to cover all projects funded by the government's Emissions Reduction Fund and the voluntary carbon market.
We developed the world's first environmental market incentivising water quality improvements across the Great Barrier Reef in 2020 with Reef Credits – an independently audited and verified voluntary market that reduces the flow of sediment and dissolved inorganic nitrogen onto the Great Barrier Reef.
We are working on pilot nature projects to measure, verify and monetise the significant benefits from habitat, flora and fauna protection.
We are running pilot projects with banana growers in Far North Queensland and local community groups overseas as part of the evolving global plastics offset market.
We are a facilitating partner of The Peoples Forest Partnership – an important international initiative which aims to mobilise private investment in community-driven forest conservation and restoration projects and set a high standard for equitable, accessible, and culturally appropriate mechanisms through which Indigenous Peoples, traditional owners and local communities can engage with climate finance.
GreenCollar is proud to be the most bankable counter-party by size and scale in Australia, backed by Global investment firm KKR's Global Impact Fund. The Global Impact Fund is focused on investing in companies that contribute toward the United Nations Sustainable Development Goals ("SDGs"). As a certified B corporation and provider of environmental initiatives that reduce the impact of climate change, GreenCollar's core business directly contributes toward SDG 13 (Climate Action), and supports other sustainable goals, including SDG 15 (Life on Land) and SDG 14 (Life Below Water).
Core values
We believe that people, science, nature and finance can be used together to make a tangible difference to the environment. By valuing environmental action and outcomes, we can drive impact at scale, creating methodologies and markets that ensure the environment is on the balance sheet and investment goes where it matters most.

We walk the walk
GreenCollar is a Certified B Corporation® and certified Carbon Neutral by Climate Active.
BCorp certification recognises and verifies GreenCollar's commitment to social and environmental responsibility.
We are part of a global community of over 2,000 corporations who meet the highest standards of social and environmental performance, public transparency, and legal accountability.
Click here to see our B Corp Profile and B Impact Report