Generating and purchasing high quality international carbon credits
GreenCollar's global operation is headquartered out of Washington DC and Australia and supported by a team of recognised international experts that oversee a large and diverse network of projects and carbon credit suppliers across the globe.
Sigma Global merged with GreenCollar in 2021. This merger together with the addition of key new staff members expands GreenCollar's capabilities. GreenCollar now offers a complete service for the design, preparation and registration of projects and ongoing support for registered projects, as well as the procurement of international carbon offsets. Meet our team.
Long track record
Our team has decades of experience supporting projects, countries, NGOs, industry and commodity producers in climate law and policy, greenhouse gas accounting, emission reduction pledges and reporting. With an enviable track record in delivering high quality, high integrity environmental projects and credits, we are trusted by buyers, by standards and registries, as well as the organisations we work with.
Methodology development
GreenCollar is proud to have exceptional staff who have led forest and land use climate change mitigation work for almost two decades. Our staff authored many of the standards and methodologies upon which the market is based.
Local project development
With projects underway in Asia, the Pacific and Africa, GreenCollar is skilled in working in partnership with local populations, governments, civil society and other stakeholders to deliver high integrity projects. Our focus is is land use related projects and nature nature based solutions that deliver multiple environmental, social and economic benefits.
Depending on a projects' needs we can provide upfront and ongoing finance until a project is self-sustaining. Once involved in a project we take full responsibility for ensuring success. We run all technical aspects of the project, including project design, preparing project documents and reporting and verification throughout the life of the project. We also take on the cost and risk of our early involvement, so our success is wholly tied to the project's success.
Sourcing international carbon credits
We apply our Project Review Framework when sourcing credits from 3rd party projects. Our Project Review Framework is backed by experience that ensures the quality and integrity of our international project portfolio selection. All projects we source from must pass our rigorous screening process that assesses individual project integrity and risks across a range of criteria including:
Climate Integrity
Environmental Integrity
Social Integrity
Regulatory Risk
Implementation and Reputational Risk
Our Global Experts
GreenCollar's international team is led by global experts Bob O'Sullivan and Dr Tim Pearson. The each have twenty years of experience in the carbon market. They have worked on assessing and developing projects since the beginning of the market and have authored the standards and methodologies upon which the market is based.
Our international team has decades of experience supporting projects, countries, NGOs, industry and commodity producers in climate law and policy, carbon market transactions, greenhouse gas accounting, emission reduction pledges and reporting.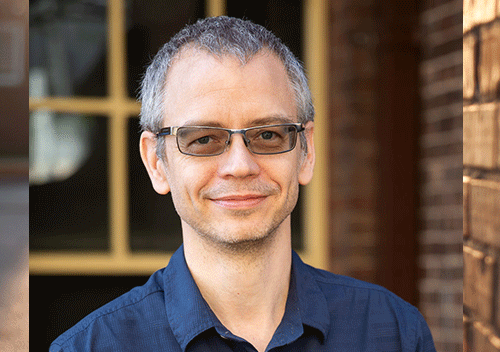 Bob leads development of GreenCollar's international project development, drawing on almost 20 years of multidisciplinary carbon market experience with a focus on law, policy, and transactions. He started his career as a lawyer in the World Bank where he worked on the very first carbon market projects and funds. Robert helped develop forest carbon methodologies and standards for the World Bank and Verra, worked on carbon projects and policy in Africa, Latin America, Asia and Australia with governments, civil society, and leading commodity, energy, and technology companies amongst others.
Bob is based in the Washington DC metro area.
Carbon Market Experience
Climate change law, policy and environmental markets
Contributed to ideas that shaped UN climate rules on how to engage markets to incentivize forest protection
Advised governments, international development banks and agencies, companies and NGOs on UNFCCC, Paris Agreement, Kyoto Protocol, EU Emissions Trading Scheme and related climate change law and policy including domestic regulations and nesting.
Co-led development of the groundbreaking "Jurisdictional and Nested REDD+" v1.0 standard  for Verra (with Dr. Pearson) and subsequent guidance documents. Helped develop REDD+ standard for a World Bank trust fund (Forest Carbon Partnership Facility).
Led advice to help establish Australia's first water quality trading scheme (The Reef Credit Scheme).
Carbon credit transactions and project development
Drafted and negotiated over $350m in carbon credit sale and purchase agreements.
Project identification, due diligence, feasibility studies, pipeline development and portfolio management for projects in Australia, Chile, China, Ethiopia, Ghana, Guyana, India, Kenya, Sierra Leone, Peru, USA and elsewhere. Sectors include forestry, renewable energy, landfills, and industrial gases for compliance and voluntary markets, with a focus on forestry and land use.
Managed $20m+ portfolio of carbon credit projects and $80m portfolio of international development projects
Education
Master of Law, international legal studies, American University Washington College of Law (U.S.A.)
Bachelor of Law, University of Queensland, T.C. Bernie School of Law (Australia – JD equivalent)
Bachelor of Science, parasitology, University of Queensland, Faculty of Biological Sciences (Australia)
Bachelor of Arts, philosophy, University of Queensland, Faculty of Arts (Australia)
Publications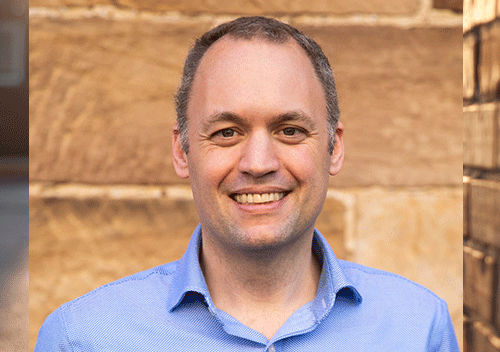 Dr. Timothy Pearson is an expert in the accounting of ecosystem services from forests and agriculture with particular expertise in greenhouse gas emissions and sequestration. Dr. Pearson has worked worldwide over the past 20 years across all spatial scales to bridge the gap between academia and application, translating the most advanced science to cost-effectively assess ecosystem services while maintaining scientific integrity for projects, organizations, private industry, local governments and national governments. Dr. Pearson has developed standards and methodologies for carbon accounting in the land use, agriculture and forestry sectors worldwide and has written guidebooks and sourcebooks for carbon accounting for clients including the World Bank, the UNDP, and the US Forest Service. Dr. Pearson served on technical advisory panels and working groups for the World Bank, the Verified Carbon Standard, the Architecture of REDD+ Transactions and the CDM A/R Working Group and has authored dozens of peer-reviewed papers.
Tim is based in the Washington DC metro area.
Carbon Market Experience
Mitigation Project Experience
Authored Methodologies: CDM – AR AM0004, AR ACM0003; Verra – VM0003, VM0004, VM0007, VM0010, ACR – AR, fertilizer, grazing and livestock management.
Authored Standards for American Carbon Registry, Verra (REDD, IFM), Climate Action Reserve.
Feasibility Studies: Led feasibility studies for mitigation projects in Sierra Leone, Cambodia, Chile, US, Guatemala, Ecuador, Mexico, Madagascar, Kenya, Republic of Congo.
PDDs: Led PDD technical support through validation in Guatemala, Honduras, Belize, US, Sierra Leone
National REDD+ Experience
Standards: Authored VCS Jurisdictional and Nested REDD+ standard v1.0, ART TREES
Nesting: Expert on nesting of REDD+ including publications for the World Bank and Verra.
Country Support: Provided country support to Colombia, Peru, Chile, Costa Rica, Guyana, Guatemala, Liberia, Kenya, Republic of Congo, Uganda, Cambodia, Vietnam, Indonesia.
Measurement Leadership
Author of measurement guidelines for the World Bank for forestry and agriculture, US Forest Service, GOFC Gold.
Developed measurement approach for tropical timber harvest (see Pearson et al. 2014, 2018), and for forest edge degradation (see Brown et al. 2020).
Led and/or overseen field measurement training to more than 300 people across 20 countries.
Education
PhD, Tropical Plant Ecology, University of Aberdeen, UK
MA, Plant Ecology, Cambridge University, UK (1st class)
Publications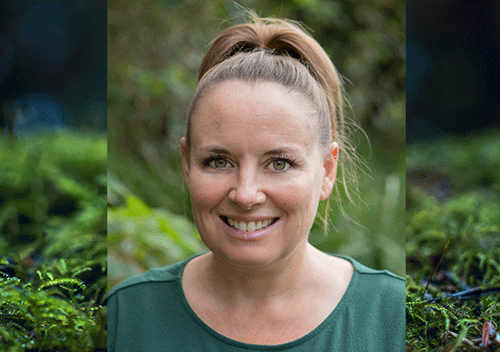 Sally has worked in the carbon markets since 2000 and has expertise across the whole carbon value chain. Sally was part of the team that registered the 5th CDM project in the world in 2005. Since then Sally has continued to work in project development as well as carbon credit sourcing and trading. Sally has also worked extensively over the last years providing carbon neutral strategies and solutions to corporates. Sally's depth of experience with a range of different organisations means she has developed unique approaches to carbon neutral strategy and product development. Sally is a Responsible Manager under AFSL. Sally holds degrees in Resource and Environmental Studies and Law.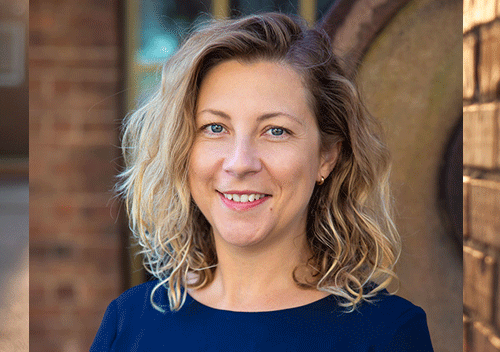 Anjali leads GreenCollar's development into new and emerging environmental markets.  Piloting innovation and nurturing projects through to full commercialisation has been a key focus of Anjali's  engagement in environmental markets since she first began in international forest carbon in 2009.  With a focus on indigenous and local community engagement in REDD+, Anjali managed the Pacific's first REDD+ project which began issuing carbon units in 2014.  Applying this social development lens, Anjali has worked on payment for ecosystems services projects in the Pacific islands, Asia and Australia through the Australian Council for International Agricultural Research and multilateral donor led programs.  Anjali has also supported the development of REDD+ in the Pacific; as REDD+ Technical Advisor for Vanuatu's COP 21 delegation in Paris and through regional policy processes for REDD+ in PICs.
Anjali is based in Australia.
Carbon Market Experience
Climate change policy and environmental markets in Small Island Developing States
Provided policy support to Government of Vanuatu at Paris COP 21 and as national Technical Advisory Committee member 2012 – 2016.  Supported development of R-PP, SESA and Community Stakeholder engagement process for Vanuatu's REDD+ Readiness process under the World Bank.
Provided Pacific regional REDD+ education to Government counterparts in partnership with Conservation International and USAID.
Supported the development of Vanuatu's Climate Change and Disaster Risk Reduction Act, Analysis of Drivers of Deforestation in Vanuatu, Vanuatu's Sustainable Tourism Policy.
Project development and implementation
Project managed the first community-based REDD+ project in the Pacific which won the 2019 UN Equator Award.
Co-author of The Nakau Methodology Framework which provides a quality assurance framework to measure meaningful engagement of indigenous peoples and local communities in environmental markets.
Co-authored community education materials to support Free, Prior, Informed Consent on environmental markets projects.  Managed local NGO of over 20 staff managing environmental market project development, humanitarian disaster response and natural resource management.
Co-developed further projects in Vanuatu, Fiji, Solomon Islands, Cambodia and Australia.
Education
Master of Environment, Governance and Policy, University of Melbourne
Bachelor (Hons) Politics, Monash University
Bachelor of International Studies, International Relations, Flinders University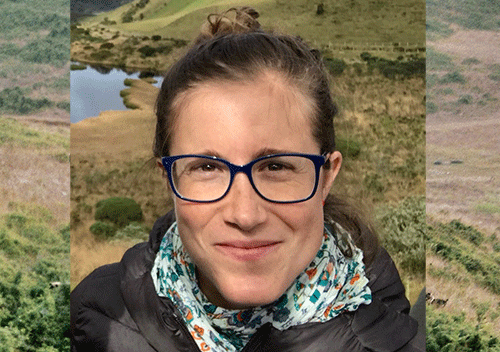 Dr. Bernal is an expert in carbon accounting and monitoring, calculating emission factors from land use and land use change, and estimating emission reductions from forested and coastal ecosystems restoration and conservation. Dr. Bernal has conducted multiple analyses and developed various user-friendly decision support tools and guidance materials to assist assessments of landscape protection and restoration benefits, built the capacity of diverse stakeholders in governments and the private sector, led blue carbon technical feasibility assessments, and developed National Greenhouse Gas Inventories and Forest Reference Levels. Dr. Bernal served on technical advisory panels and working groups for the Verified Carbon Standard and the Plan Vivo Standard and has authored numerous peer-reviewed papers.
Blanca is based in Chicago, IL.
Carbon Market Experience
Mitigation Project Experience
Led technical feasibility studies for mitigation projects in The Bahamas, Indonesia, Vietnam, and the USA on the conservation and restoration of forests, blue carbon ecosystems, and peat swamps.
Led the development of regional and global forest landscape restoration databases, default carbon removal factors, and decision support tools tailored to diverse stakeholder and project needs.
National REDD+ Experience
Provided country support to the governments of Costa Rica, Colombia, and Malawi in the development of NAMAS, country documentation, and national emissions and removals assessments to be submitted to the Carbon Fund, the UNFCCC, and the Verified Carbon Standard.
Measurement Leadership
Provided technical support to Malawi's and US's National Greenhouse Gas Inventories.
Served on the Plan Vivo Standard technical advisory panel and the Verified Carbon Standard blue carbon working group.
Author of soil carbon technical manuals on agriculture for the World Bank and forest landscape restoration for FAO.
Education
Ph.D., Environment and Natural Resources, The Ohio State University, USA.
M.Sc., Natural Resources, The Ohio State University, USA.
B.Sc., Environmental Sciences, Universidad Autónoma Madrid, Spain.