Event Details
If you are keen to find out more about how carbon farming works and if you could be eligible to run a project, sign up for our online Shed Talk – a straight talking presentation and Q+A with two of our carbon farming experts.
James Leigo oversees new project development across Australia, specialising in regeneration projects in rangeland areas. He has a background in natural resource management and runs two grazing properties near Condobolin in Western NSW. As a grazier himself, he understands the complexities of managing agricultural enterprises and knows from his own experience how carbon projects can be integrated into productive operations.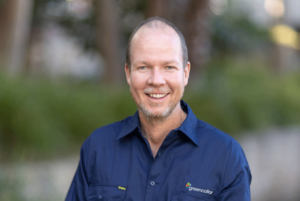 Mark Lincoln is based in Bundaberg, Queensland, and has over 20 years experience working in environmental and resource management. Mark travels widely through Queensland meeting with landholders and other stakeholders to discuss project potential and eligibility. He enjoys taking the time to truly understand what is important for landholders, and gain an in-depth understanding of the landscape and their operations to help co-design projects that enhance agricultural enterprise.