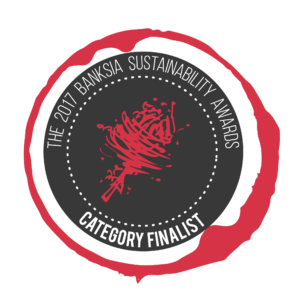 GreenCollar is excited to announce it has reached finalist status in the 2017 Banksia Sustainability Awards in the Natural Capital category.
This achievement recognises GreenCollar's leadership and excellence in valuing, measuring, managing and investing in Australia's natural capital. To become a finalist, GreenCollar has proven itself to go beyond the business of improving natural capital and demonstrates the broader economic, social and environmental returns arising from good natural capital management.
Banksia Sustainability Awards have earned the reputation as the most prestigious Sustainability Awards in Australia. The Awards acknowledge innovation, leadership and excellence in economic, social and environmental sustainability.
Winners will be announced on November 1st, so keep an ear out!